TESTIMONIALS
Read on to see why Sunset Academy of Dance in San Francisco is the best!
My son has been going to Mario and Darnell's hip hop classes at Sunset Academy of Dance for almost 5 years now and both of us couldn't be happier with the expert training he is receiving there. Having a background in the Bay Area urban dance scene, I am keenly aware of the reputation these fine instructors bring to Sunset Academy of Dance. Having just completed our 4th year of participating in local dance competitions at Sunset, I have also witnessed the great reputation the studio has in the local dance community in general.
Lisa is a wonderful business person (as well as a fabulous tap-mistress), yet also manages to keep careful track of each dancer's progress and individual needs. With her exemplary staff of teachers from a variety of dance backgrounds, she has made a formidable artistic team to be reckoned with in the SF dance world. I am deeply proud to be a dance mom at Sunset and strongly recommend the classes and performance/competition programs for children of all levels of dance. Sarah M. of San Francisco, CA 8/9/12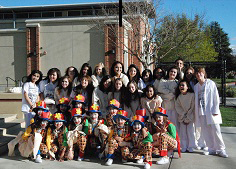 My daughter has been taking tap and jazz at Sunset Academy of Dance since the age of 3 1/2 years old. I still remember those days when she would run and twirl around with her pink tutu! Now at the age of 8 1/2, she is one very happy and confident dancer! She loves her teacher, Lisa Brown, and looks forward to her dance class every week.
Throughout her 5 years of dance, she has met many new friends! Every June, we get excited to watch another fabulous show performed by dancers of all ages and levels. The shows just get better every year!! If you're looking for a place to dance and have fun, then Sunset Academy of Dance is for you!! Janice L. of San Francisco, 7/19/12
***
Our daughters have been dancing at Sunset Academy of Dance since they were three years old. Now teenagers, they have expanded to multiple styles of dance because Lisa and her staff of teachers makes dancing so much fun. The teachers are great at instructing all levels of dance, from beginner to advanced to competition, and they work well with all age groups, from toddlers to adults.
All of the teachers are extremely dedicated and always put the students first. To top it all off, every year Lisa puts on a fantastic year-end show that showcases all of the dancers' hard work. We will always be grateful to Lisa and Sunset for encouraging our daughters' love of dance. Collin W. & Anne L. of San Francisco, CA 7/16/2012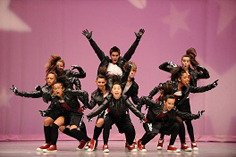 My daughter's second year with Sunset and it keeps getting better and better.  This is a place she can feel supported in her goals and has made new friends. Her teachers, Karen and Lisa, have helped her and her classmates to have fun and enjoy themselves while challenging them to do their best and work as a group.  
The end of year shows are fun, high energy events that introduce kids to performing in a perfect, no pressure, emphasis on the dancers and teamwork, atmosphere.  Teachers set the example for them to encourage one another and they all do - from the littlest kids to the teens. Lorraine V. of San Francisco, CA 6/5/2011